Facebook and Instagram will host their annual Design happy hour during SXSW in Austin, Texas this March. I took on the challenge of making the event feel welcoming and charming to Austin's finest design thinkers. 
My work included hand overall branding, illustrations, type development, invitations, web layout/design for RSVPs, space design for the venue, and some fun schwag creation as giveaways for our guests.

I started with creating a seal that would be used for our laster cut, wooden invites (coupled with a rabbit's foot) and for overall branding. 
In the south, a good handshake goes a long way in making friends so I also poured a lot into this design. I tapped an old Ben Barry design for some of the whimsical line work above and below the custom SXSW #ATX western type. I also wanted to add my own flair to the Clive Bar word mark so I created a custom rendition of their Austin famous hand-painted signage.
For the interior and space design of the already awesome Clive Bar venue, my vision was to recreate the aesthetic found at Facebook headquarters which is redesign some of Facebook's most iconic internal propaganda posters using letter forms that felt a little more like Austin and hang them inside the venue similar to what you might come across on our Menlo Park campus walls.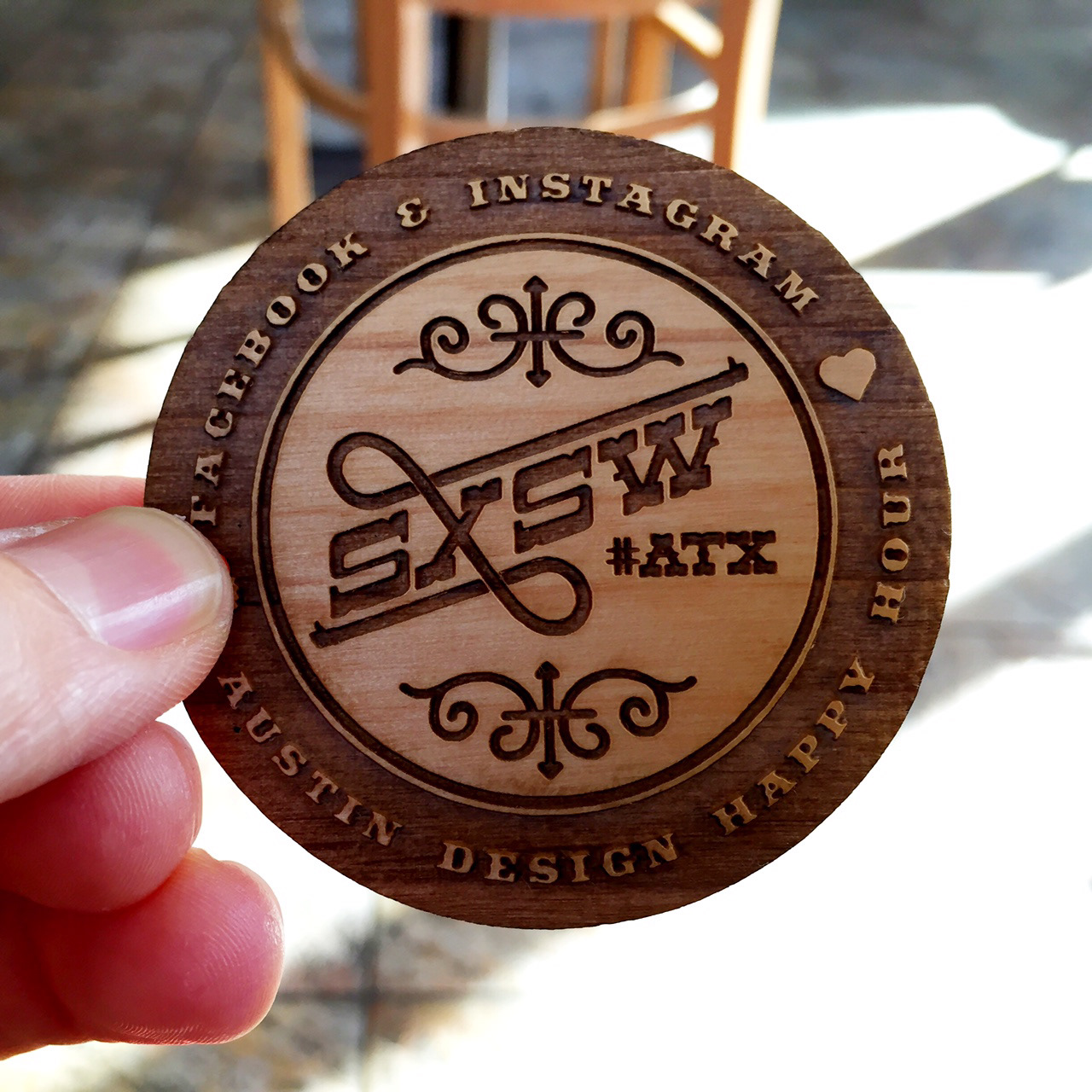 I also designed some Facebook Austin pennants as take-home gifts for our wonderful designer guests.